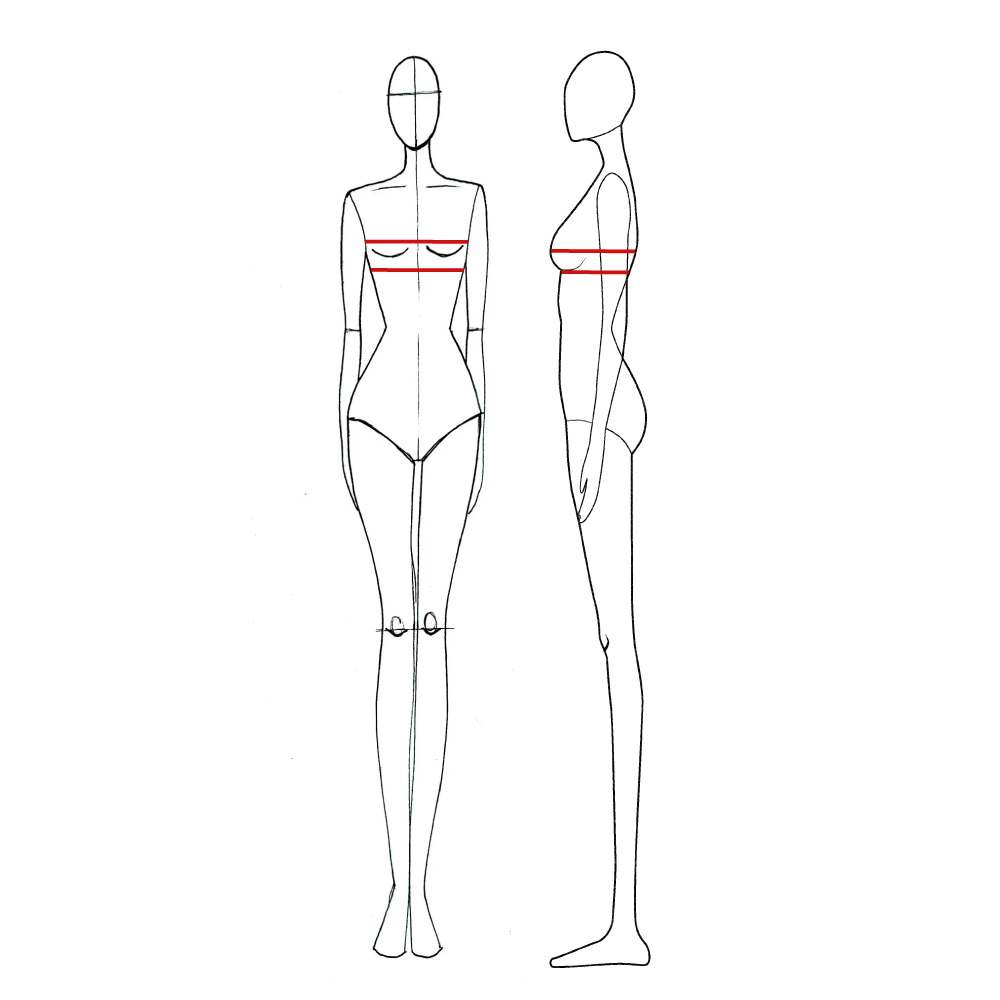 To measure the bust, the measuring tape should pass
horizontally around the body through the protruding
points of the chest.
To measure the underbust, hold the measuring tape
tight enough, but without strong tension
(it should not slip or dig into the skin).
This size chart will help you to define your bra size.
It is relevant for all types of bras, bikini tops, dress cup sizes.
Please take measurements without any clothing and underwear.